Want to make a delicious Japanese side but don't know where to begin? Explore our favorite easy Japanese side dishes that pair perfectly with both Japanese and non-Japanese main courses. These dishes include umami-flavored veggies, musubi, tofu, sushi, tempura, and more.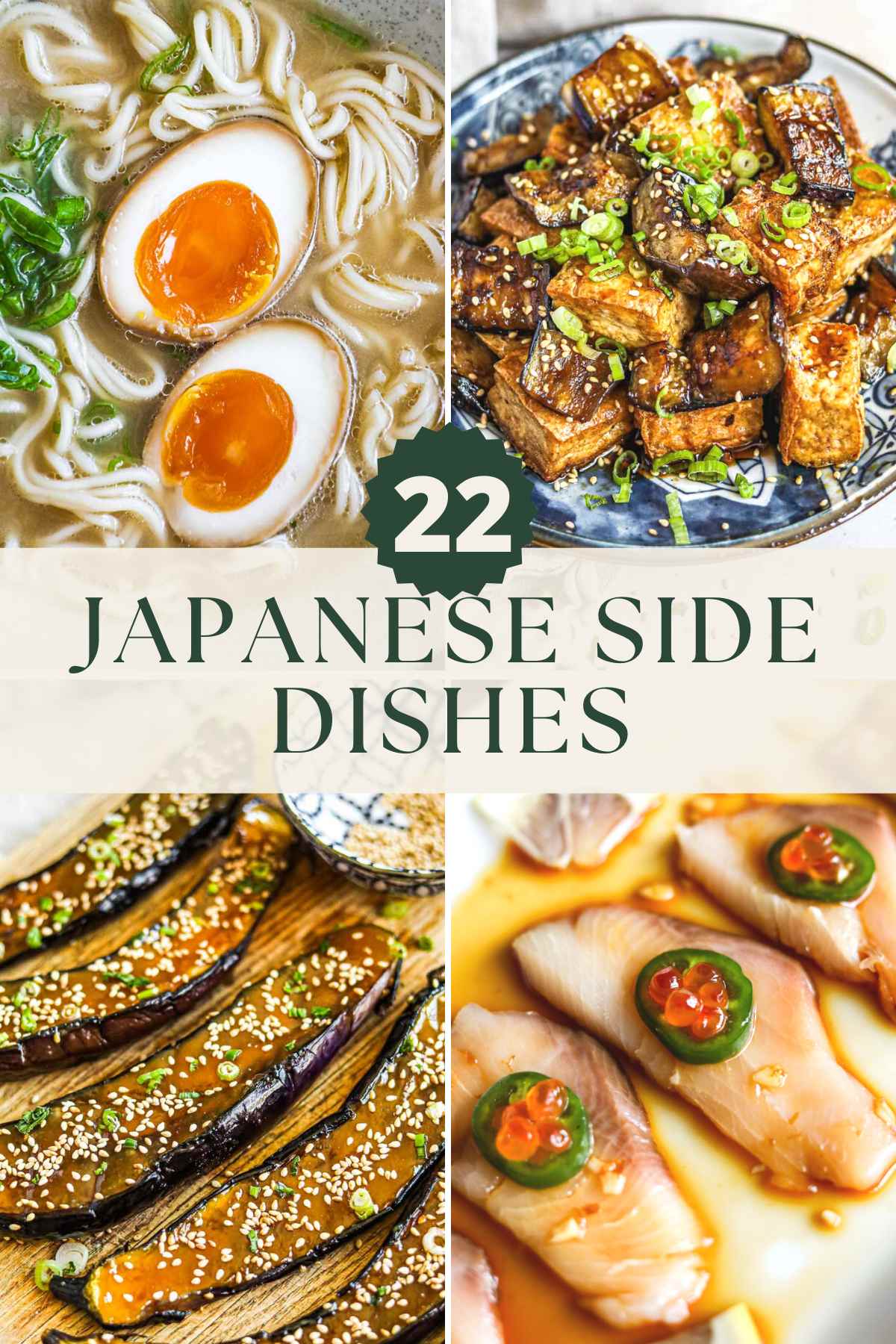 Japanese side dishes are part of our weekly dinner rotation. Usually, we make them with a Japanese main course like chicken katsu, furikake salmon, or udon. However, these sides also pair seamlessly with so many other non-Japanese dishes, from fish to chicken, to BBQ.
Japanese recipes often have umami flavor, which makes it easy to pair with other savory dishes. Most of our recipes have minimal prep, simple instructions, a short cook time, and easy cleanup.
Below we've rounded up 22 of our favorite Japanese sides so you know exactly what to make for your next meal.
1. Furikake and Lemon Shishito Peppers
2. Miso Glazed Eggplant
3. Spicy Ahi Poke
4. Elotes Style Corn with Furikake
5. Spam Musubi
6. Sautéed French Green Beans with Furikake
7. Japanese White Rice
8. How to Make Spicy Kani Salad
9. Unagi Hand Roll
10. Miso Mashed Potatoes
11. Ajitama (Soft-Boiled Ramen Eggs)
12. Crunchy California Roll
13. Maple Roasted Kabocha Squash (Japanese Pumpkin)
14. Hamachi Crudo (Yellowtail Carpaccio)
15. Ikura Donburi
16. Jalapeño Cheddar Cornbread with Miso
17. Broiled Salmon Collars
18. Teriyaki Tofu & Eggplant
19. Ebi Tempura (Crispy Japanese Shrimp Tempura)
20. Tobiko Gunkan Sushi (with Quail Egg)
21. Miso Salmon Crudo (Carpaccio)
22. Spicy Tuna Onigiri (Japanese Rice Balls)
Related Recipes
Did You Like This Recipe?
Love these Japanese side dishes? Please leave a 5-star ????? rating in the recipe card below & consider leaving a comment below. Thanks!