Looking for Healthy Burger Sides? Look no further! Below we list all of our favorite healthy Burger side dishes, including scrumptious vegetables, healthy french fries, and zesty salads.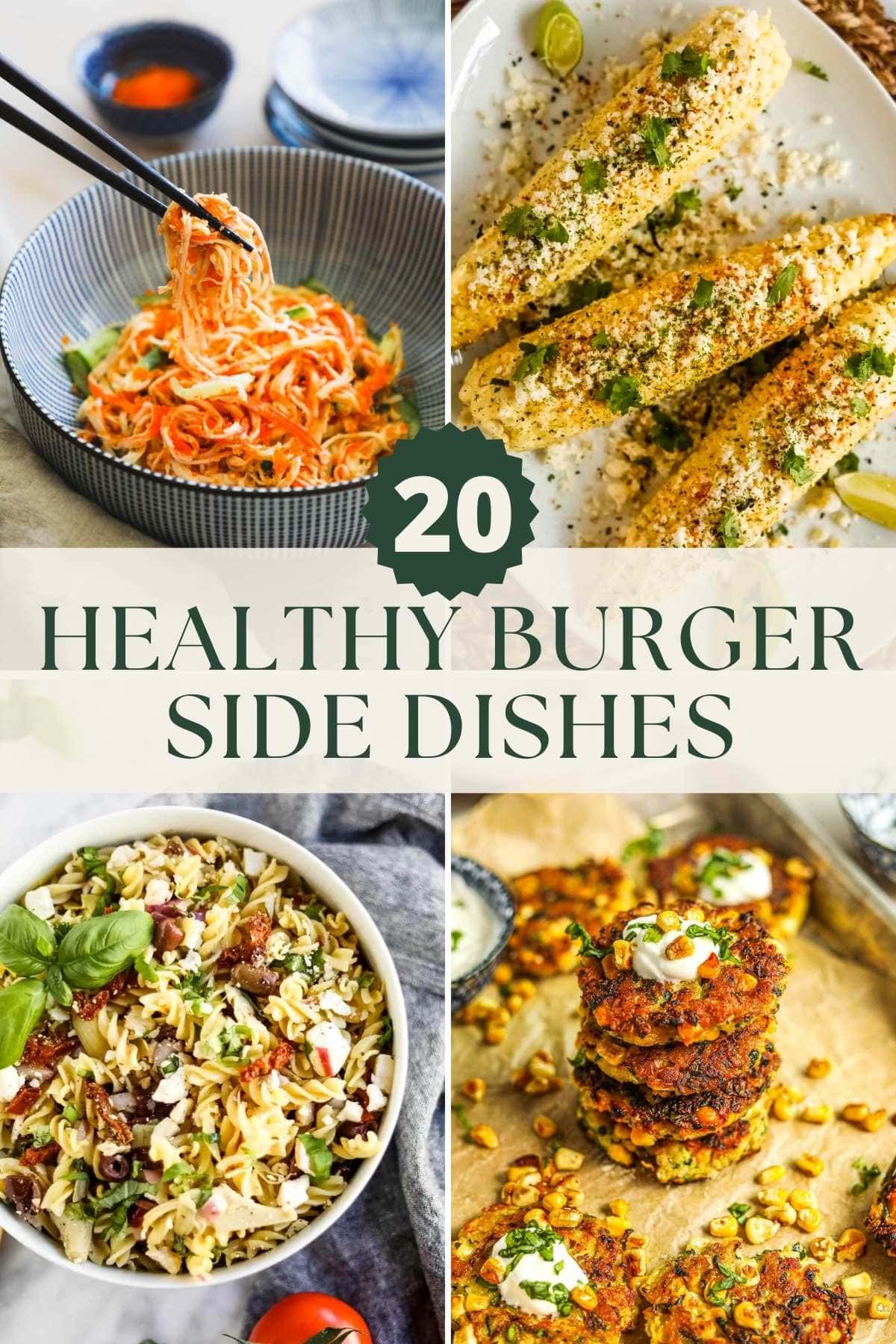 Burgers and fries are one of our favorite summer meals. This summer we have been experimenting with healthier sides to pair with burgers. Below we've rounded up 20 healthy options that pair deliciously with burgers so you know exactly what to make next time you get a burger craving, but also want to eat healthy.
If you are looking for a burger recipe, try our Cast Iron Skillet Burger or Wagyu Beef Cheeseburger. Our Cast Iron Skillet Burger is an easy 8 minute burger while our Wagyu Burger features buttery wagyu beef. If you want to try a uniquely rich and flavorful burger, check out our Fried Egg Burger.
1. Elotes Style Corn with Furikake
2. Homemade Seasoned French Fries
3. Jalapeño Cheddar Cornbread with Miso
4. Healthy Corn and Zucchini Fritters
5. 10-Minute Sautéed Broccolini
6. Pan Fried Potatoes with Herbs
7. Harvest Salad with Quinoa and Arugula
8. Sautéed French Green Beans with Furikake
9. Roasted Asparagus with Parmesan
10. Spicy Cajun Fries
11. Zesty Italian Pasta Salad
12. Roasted Brussel Sprouts with Pancetta
13. Pear and Prosciutto Rocket Salad
14. Furikake and Lemon Shishito Peppers
15. Maple Roasted Kabocha Squash
16. Make a BBQ Salad (With or Without Chicken)
17. Sautéed Mushrooms with Garlic and White Wine
18. Vegetable Wild Rice
19. Spicy Kani Salad
20. Maple Roasted Brussel Sprouts and Carrots
Related Recipes
Did You Like This Recipe?
Love these healthy burger sides? Please leave a 5-star rating in the recipe card below & consider leaving a comment below. Thanks!