Wondering what side dishes are best with salmon? Look no further! Below we list all of our favorite salmon side dishes, including flavor-packed vegetables, simple salads, and cozy potatoes.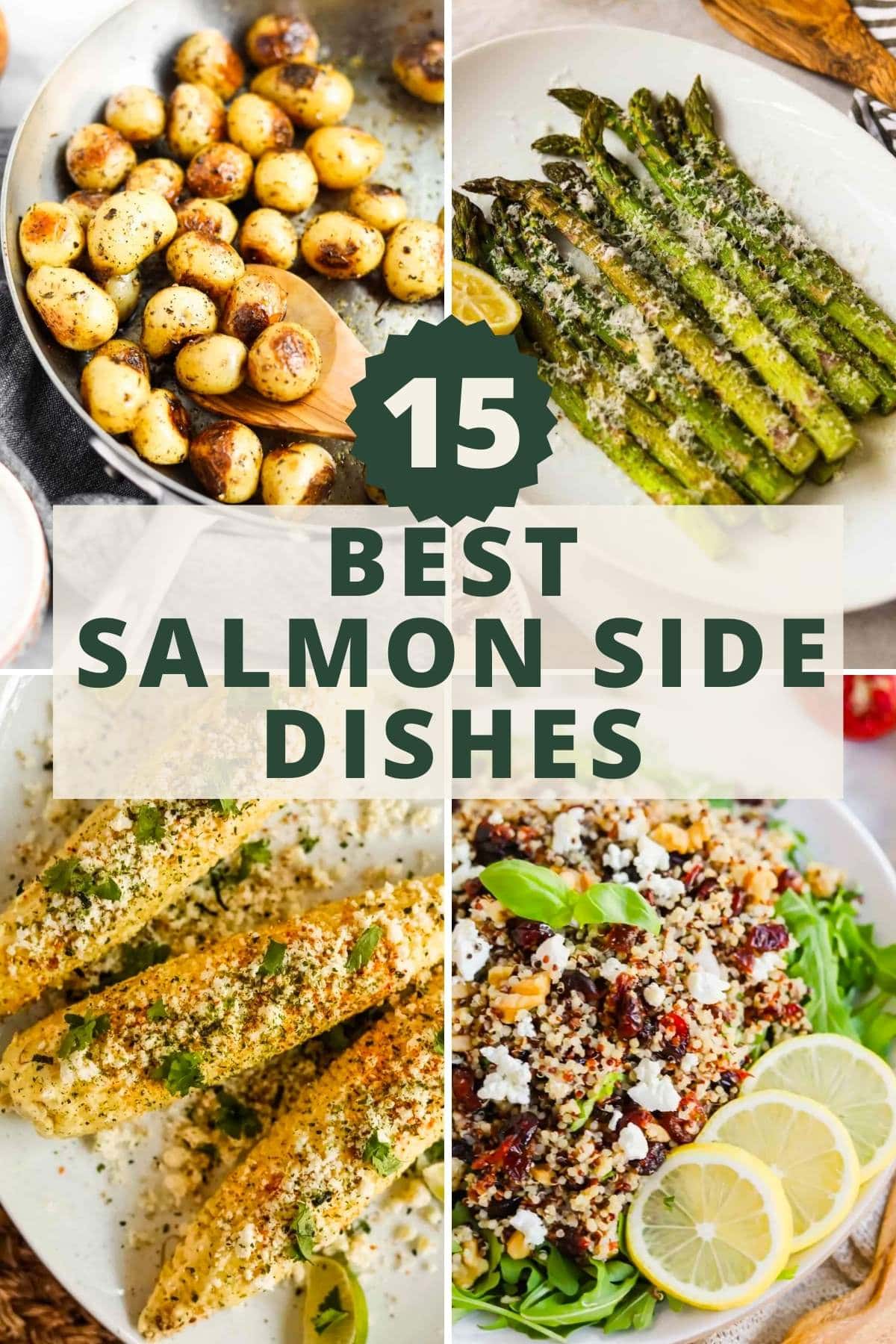 We love salmon so much that we have it every week. Not only is it healthy tasty, but it also goes well with tons of sides. We've rounded up 15 dishes that pair deliciously with salmon so you know exactly what to make next time you are in the mood for salmon.
If you need a go-to salmon recipe, try our famous Furikake Salmon. Make it with the recommended sauce or use your own sauce and seasoning and follow the same cooking method in the recipe. For a different cut of salmon, you must try the most succulent Broiled Salmon Collars (Sake Kama). The meat falls off the bone and has bites of wonderfully flavor-packed salmon.
1. Furikake and Lemon Shishito Peppers
2. Pan Fried Potatoes with Herbs
3. Maple Roasted Kabocha Squash (Japanese Pumpkin)
4. Roasted Asparagus with Parmesan
5. Elotes Style Corn with Furikake
6. Harvest Salad with Quinoa and Arugula
7. Maple Bacon Brussel Sprouts
8. Miso Mashed Potatoes
9. Sautéed Green Beans with Furikake
10. Vegetable Wild Rice
11. Maple Roasted Brussel Sprouts
12. Sautéed Mushrooms with Garlic and White Wine
13. Burrata Caprese with Balsamic Glaze
14. Roasted Garlic Mashed Potatoes
15. Lemony Spring Risotto with Peas and Asparagus
Loved any of these side dishes for salmon? Please leave a 5-star 🌟🌟🌟🌟🌟rating in the recipe card below & if you REALLY liked it, leave a comment below. Thanks!