Looking for what to make with Stuffed Peppers? Check out our favorite stuffed pepper side dishes, including easy veggies, potatoes 3 ways, and vibrant salads.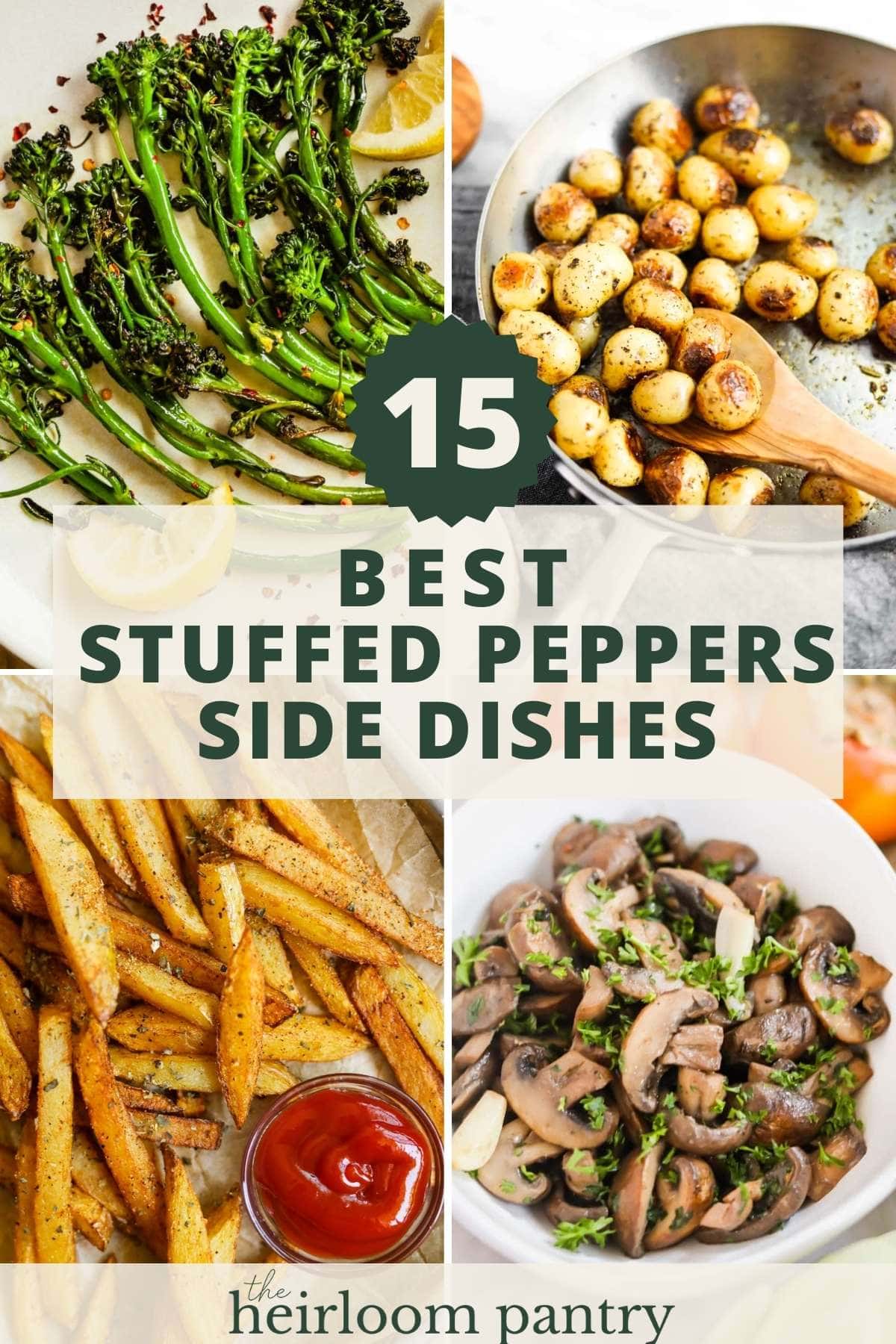 Stuffed Bell Peppers are one of our favorite weeknight meals and we are always experimenting with different sides to pair with it. Below we've rounded up 15 dishes that pair deliciously with stuffed bell peppers so you know exactly what to make next time you make stuffed peppers.
If you are looking for a stuffed peppers recipe, try our Turkey and Quinoa Stuffed Bell Peppers. Our Stuffed Bell Peppers feature richly seasoned ground turkey, sweet quinoa, and hearty veggies in a scrumptious bell pepper shell.
1. Elotes Style Corn with Furikake
2. Maple Roasted Kabocha Squash (Japanese Pumpkin)
3. Jalapeño Cheddar Cornbread with Miso
4. Sautéed Mushrooms with Garlic and White Wine
5. 10-Minute Sautéed Broccolini (Broccoletti)
6. Pan Fried Potatoes with Herbs
7. Harvest Salad with Quinoa and Arugula
8. Sautéed French Green Beans with Furikake
9. Roasted Asparagus with Parmesan
10. Miso Mashed Potatoes
11. Vegetable Wild Rice
12. Maple Bacon Brussel Sprouts
13. Peach Arugula Salad with Prosciutto and Burrata
14. Furikake and Lemon Shishito Peppers
15. Parmesan Truffle Fries
Related Recipes
Did You Like These Recipes?
All of the above sides will add a flavorful new dimension to your Stuffed Pepper dinner. If you made and enjoyed any of these sides, please rate this post and comment below!