With Mother's Day just around the corner, I'm excited to share some gift ideas to celebrate your mom, grandmas, aunts, and mother-figures. This Mother's Day Gift Guide has something for every mom, whether the mom in your life loves to lounge, cook and entertain, work out, or all of the above!
I absolutely love making my mom feel special, especially on Mother's Day.  She always does so much for me, and showering her with love & gifts is the least I can do to express my gratitude. I feel so fortunate to have a mom who cheers me on and supports my brother & me no matter what. My mom instilled the love of cooking, caring for others, and having a strong moral compass in me, and I am beyond thankful to have her in my life.
Mother's Day Gift Guide: Finding the Perfect Gift
Some of my favorite gifts to give are luxurious creams, bright and playful perfumes, timeless leather goods, soft robes, and classic home decor. Whenever I shop for a gift, I imagine the first reaction the recipient will have and how the recipient will use the gift in everyday life. I also like to give presents that the person wouldn't necessarily treat themselves to. Everything on this curated Mother's Day Gift Guide is timeless and will definitely bring a smile to your mama's face.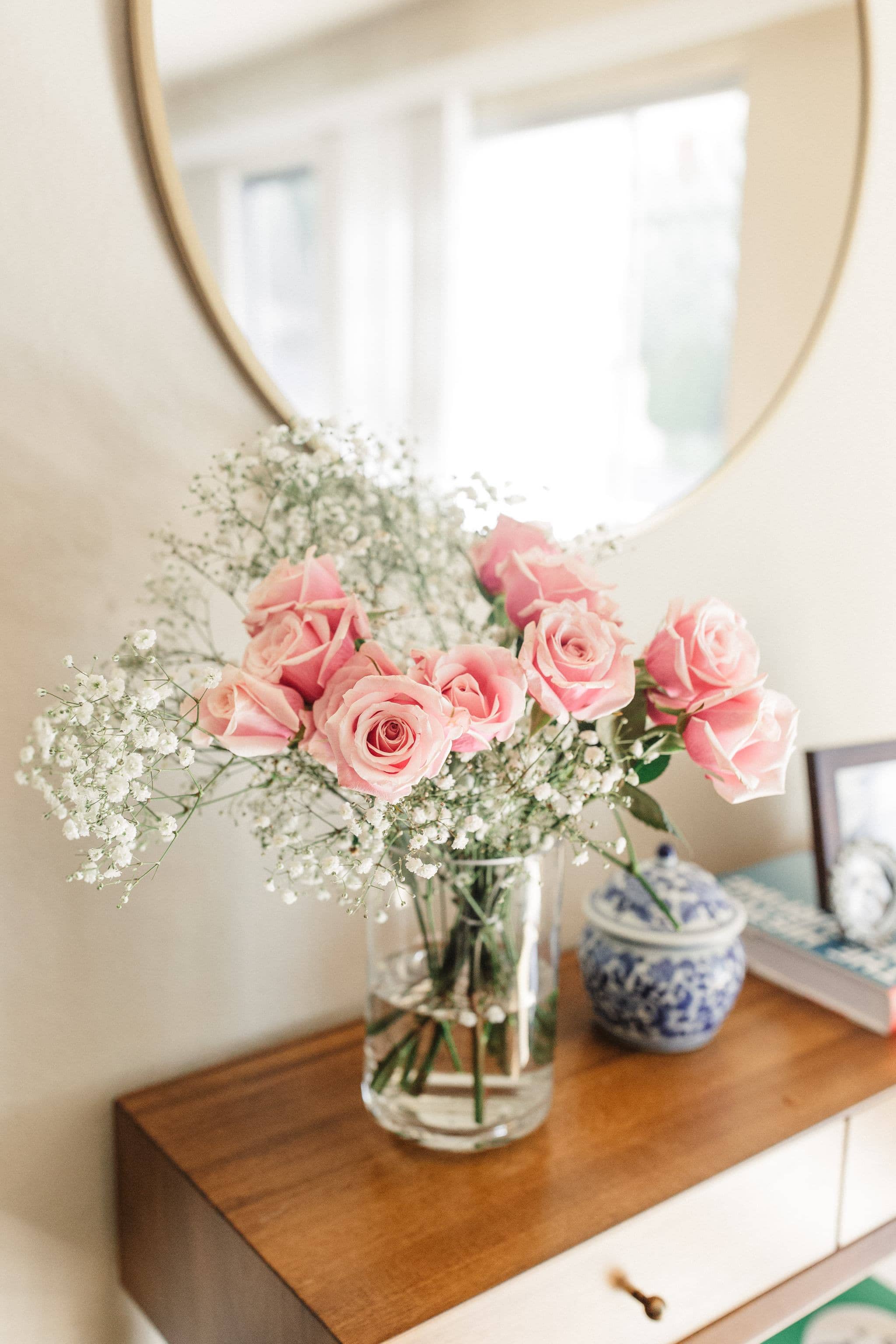 Lounge and Self Care Gifts
Every mom can use some personal time to relax and enjoy some self-care. Some ideas that come to mind include soft and cozy loungewear, new additions to her skincare routine, a great book, and a new candle to create a relaxing atmosphere.
Cooking and Entertaining Gifts
If your mom is anything like mine, she loves to cook and entertain. Cooking can be such a relaxing activity and having the quality cookware can make all the difference. When I think of cooking and entertaining must-have items, essential items include a great set of knives, a cutting board, and a cute salt keeper for the countertop.
Fitness and Health Gifts
If your mom is active, there are so many fun gifts to get her so she can work out at home. Moms are always so busy and on the go, so it's great to have equipment at home to squeeze in a good workout. Some of my favorite workout essentials include AirPods, leg weights, and a blender for protein shakes.
Sentimental Gifts'
Some of the best gifts are the heartfelt and sentimental. If you have special photos of you and your mom, you can put them in a cute frame. I love the idea of creating a sweet memory book with services like Framebridge and even Google! A piece of art or personalized jewelry (I love lockets with photos!) that reminds you of your mom can be a sweet gift she'll have forever.
Gifts Made with Love
If you're lucky enough to be with your mom on Mother's Day, you can make her something sweet (or savory) for her special day.
Springtime Sweets
Brunch Ideas
Hi friend! My posts may contain affiliate links. If you buy something through these links, you won't pay any extra, but we will get a small commission. This keeps Pasta Ragazza active. Thank you!